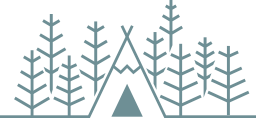 FOR DREAMERS, LOVERS, PARTY PEOPLE AND FUN-LOVING FAMILIES
Put life on hold and dive into the beauty of the Southwest Glamping with Soul Camping. Arrive at the site of your choosing to a luxurious bell tent, complete with crisp white linen and soft fairy lights. Whether you're whisking a loved one away, hitting the road with your mates, planning a spectacular wedding or treating the family to an unforgettable adventure, we will tailor a glamping package to suit your needs.
Thank you Soul Camping for a wonderful glamping experience! Your fabulous set-up & attention to detail made it relaxing & fun from start to finish for our family of 5. We were so impressed with the super comfy beds too. We stayed in Yallingup the week of the big summer storm. The tent held it's ground so well, which I'm sure if we'd have pitched a tent it wouldn't have stood up to the winds. Thanks so much & we look forward to glamping with you again
6 star service… highly recommend. Tent was amazing and this is how we will be rolling next time we go camping… Thanks again
As a mini honeymoon, my new husband and I decided to try glamping, as we both love camping but wanted something a little more luxurious and special. It was PERFECT! Thank you for recommending Yallingup, it was absolutely lovely and the property owners were very friendly. Thanks again!
Absolutely loved our week in our bell tent. We were so excited to see it all set up and ready for us when we got to our campsite. The attention to detail and little touches were amazing. Sometimes can be difficult sleeping when you're on a campsite but the beds were so comfy that i had no trouble at all. We stayed in a couple of lovely apartments on our trip to Oz but our bell tent was the highlight of my trip and so much cheaper!
10/10 Service and an amazing product! Thanks to the crew at Soul Camping!
Received this as a birthday present from my partner; couldn't have wished for anything more. Love love love the whole concept, everything was perfect, and I would love to do this again. We chose the Prevelly caravan park as the location, and the incredibly friendly service there also added to the whole experience. THANKYOU xx
We love Soul Camping. Our guests are always so excited to arrive and see the amazing tents which are so beautifully decorated. We highly recommend Soul Camping for their efficient and friendly service.
Soul Camping were incredibly professional, easy to communicate with and provided an amazing addition to our wedding. Our guests raved about the quality of the tents, the comfort of the beds and the little touches that made their 'glamping' experience. We are wrapped we chose them for our wedding. Thanks so much guys!
My family had an amazing experience with Soul Camping. The tent and supplies were impeccable. We had everything that we needed (and more!). Soul Camping also provided a few extra supplies personal to our needs which made the camping perfect. Arriving to our immaculate tent and beds was a dream. The tent was made from a canvas material which insulated us beautifully and even when it rained we were 100% cosy and dry. I actually had a luxurious experience and we are used to luxury hotel holidays! I'm already planning my next Soul Camping adventure!